Betty Wright ; Clean Up Woman
Embed from Getty Images
Veda Brown : Short Stopping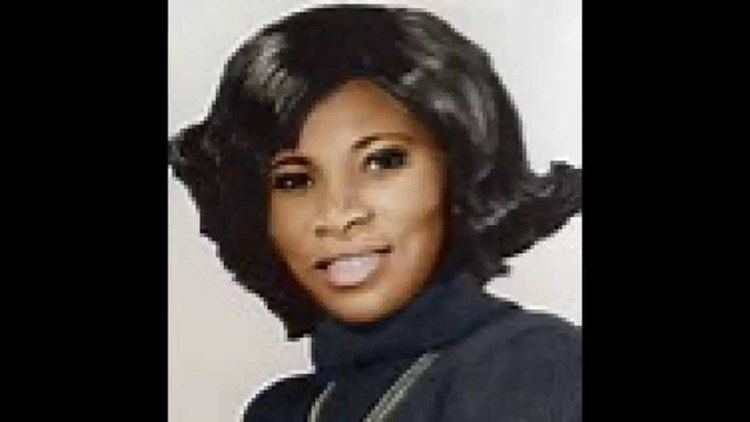 Jean Knight : Mr Big Stuff
Embed from Getty Images
Four in the morning.
The last train is long gone and the night bus isn't going your way.
The streets glisten with the remains of last nights rain and a sheen of the incoming dawn's dew.
There's a cold moon lighting up a cold clear sky. It's going to be a long walk home.
But you don't care!
However hard the pavement beneath your feet it might as well be a deep pile carpet. Because you have been dancing for hours and hours in the club to the sounds of Memphis, Detroit, Philadelphia and Miami.
You are floating, floating – almost flying home.
As you pace out the miles you relive the sounds of the records that held you enthralled; that lifted your heart and spirits so that a dark dank tubercular winter evening in England became a glimpse of Eden.
Listening, as loud as you dare, to those records later you can almost recapture that feeling.
But, for the full effect you need to dance and dance and dance until you are lost in the music, lost to yourself and lost to all the workaday world and it's shabby cares.
Buried in your pocket there's a girl's name and number on a sodden scrap of paper with the ink fading to indecipherability.
But, you have always been good with names and numbers : when you want to remember, you remember.
The Marvellettes, 'Beechwood 4-5789′, Toots And The Maytals, '54-56 Was My Number', The Wicked Mr Wilson Pickett, '99 And A Half Won't Do'.
Victoria, that's it – 0198 978 9999 – you'll call her tomorrow.
Mr Pickett was right.
A Ninety-Nine and a half life won't do.
And, when you're listening to and dancing to those great soul records which glow with passion your life dial hits the 100! So you keep returning to experience an intensity of feeling nothing else you have yet known can provide.
Somehow these songwriters, singers, musicians and arrangers have found a way to gloriously dramatise the dreams and stumbling realities of romantic lives in a way that's completely convincing and captivating.
You will carry these songs of your youth in your heart through all the joys and sorrows of your adult life. Simply recalling them in your memory will warm the chilliest situation.
Three songs from those long ago nights sung by young women with thrilling verve, panache and a sassy,'Don't mess with me Brother' attitude never seem far from the forefront of your mind.
First up, from 1971, a million seller from a seventeen year old veteran of the music business, Betty Wright, laying down with a preachers passion some seriously good advice to her sisters on how to manage their love lives. Never make it easy for the, 'Clean Up Woman'!
Betty had been singing on record since she was a toddler and clocking up countless performing hours with her family gospel group, 'The Echoes of Joy' in Miami.
So, when she came to Clarence Reid and Willie Clarke's tasty song while still a teenager she was able to lean into the lyric and drive the song along with a knowing poise that seems astonishing in one so young.
The interlocking groove provided by the bubbling bass, the sometimes stabbing and sometimes liquid rippling guitar played by the brilliant Willie Hale (otherwise known as Little Beaver) and the humidifying horns creates an addictive soundscape that cries out for immediate repetition.
I love the way the sashaying tempo carries you along while Betty addresses her audience with relaxed rhythmic authority.
Don't put your man on the shelf! Take care or that tough old Clean Up Woman really will clean up.
So, if you want to hold on to the love you've got take a tip girls (and boys!) you better get hip to the Clean Up Woman!
Some names just don't cut it in the entertainment world – I think we can all agree that for a debonair movie icon the name Cary Grant was perfect for the hallowed above the title spot on the film posters. Archibald Leach, his original monicker, would never have suited his screen image.
Similarly, Mildred Pulliam doesn't trip off the tongue promising excitement and allure.
So the next record on deck, 'Short Stopping' was issued in 1973, courtesy of a brainstorming session at Stax Records, by the artist who would forever after be known as Veda Brown.
Veda, originally from Missouri, grew up singing gospel at her father's church.
Arriving at Stax she had made demos of two songs, ('If Loving You is Wrong) I Don't Want To Be Right' and, I'll Be Your Shelter (In Time Of Storm) that would go on to be huge successes for Luther Ingram before she hit paydirt with her third Stax single written by Bobby Manuel (who also engineered and played guitar) and Bettye Crutcher..
Short Stopping opens with a 'listen to this' right now blast from the horns before the rhythm section and the insistent guitar make sure we all get on our good foot for some serious dance floor action.
Veda tells her straying man straight from the shoulder that things can't go on as they are.
She refuses to turn a demure blind eye to his failings – she won't put up with his short stopping. She needs and demands to be his sole concern.
Veda's vocal has a charm and gliding power worthy of the patented Stax steamy and driving musicianship that surrounds her.
Finally, an absolute belter from 1971 from Jean Knight the properly admonitiary, 'Mr Big Stuff'. Though the record was issues on Stax and has become one of that label's biggest ever sellers it was not recorded at Stax. Instead, it came to Stax via the Malaco studios in Jackson Mississippi.
It was actually recorded on the same day as another funky floor filler, 'Groove Me' by King Floyd. Jean and King Floyd had both travelled in a school bus from New Orleans in search of a hit.
Both records feature superlative arrangements by one of the unsung masters of Soul and Rhythm and Blues Music, Wardell Quezergue.
Wardell, an alumni of the great Dave Bartholomew band, as well as playing the supporting organ parts marshals Jerry Puckett (guitar), Vernie Robbins (Bass), James Stroud (Drums) and Brass Players Hugh Garraway and Perry Lomax to produce a swelling soul tsunami of a record.
Jean Knight imperiously, no doubt with a knowing wink to her girlfriends, puts the so-called Mr Big Stuff firmly in his place (the doghouse!).
Mr Big Stuff features a lovely two bar off beat bass line that grips you from the get go and propels you onwards throughout the song.
It's easy to hear why this song became such a massive seller and why it is regularly used in adverts and movies. You feel Jean deserved a round of applause and righteous Amens from her colleagues in the studio when she completed her vocal.
Those Amens should be taken up again by us as conspiratorial listeners as she turns the tables on her errant lover.
Jean certainly showed on this record that she had the,'Right Stuff' that marks out a true artist.
What all these records share is a relaxed drive and rhythmic impetus. The producers and arrangers have had the confidence to let the musicians and singers keep some power in reserve.
As a listener and a dancer you are energised by their tempos – you finish the song elated but not exhausted – ready to dance again.
Betty Wright, Veda Brown and Jean Knight speak out as confident, assertive young women demanding the right to be heard and heeded stating their case with ready wit.
Time to cue them up again!
Notes:
Betty Wright – Her best single album is, 'Danger High Voltage' and there are several fine compilations available. Look out for fine tracks like, 'Baby Sitter', 'Where Is The Love', 'Tonight Is The Night' and especially the wonderful, 'Shoorah! Shoorah!' which will have you singing lustily along first time out and smiling crazily as you dance wherever you are. Betty is a show business trouper who has continued to record and perform up to the present day.
Veda Brown – Veda's essential career highlights are nicely captured on, 'The Stax Solo Recordings' on the UK Kent label where she is twinned with the excellent Judy Clay. I would point you in the direction of the tracks, 'True Love Don't Grow On Trees' and, 'That's The Way Love Is'.
Jean Knight – Mr Big Stuff was a once in a lifetime record selling over 3 million copies to date and winning Jean a Grammy nomination. Further notable tracks at Stax to look out for are, Carry On' and, 'Do Me'. Post Stax highlights include, 'You Got The Papers (But I Got The Man) and a fine version of, 'Toot Toot'. Jean is a fine performer who has often triumphed at the New Orleans Jazz and Heritage Festival.
Little Beaver – A magnificent guitarist with his own subtle style. Everyone should own his signature track, 'Party Down' and his series of 70s albums are a compendium of top class musicianly grooves illuminating the blues, soul and funk traditions. They have accompanied me on many long late night drives and made the miles pass easily.
Wardell Quezergue – Was a renaissance man of the recording industry with real talent as a songwriter, musician, band leader, producer and arranger. He worked with virtually all of the major figures in the New Orleans Soul and Rhythm and Blues world. He is associated with stellar hit records such as Robert Parker's, 'Barefootin' and Dorothy Moore's, 'Misty Blue'.
As sharp a judge as Motown supremo Berry Gordy recognised his facility and recruited him to work up stage arrangements for Stevie Wonder and other Hitsville stars.
His collaboration with Dr John produces the lovely Grammy winning album, 'Goin' Back To New Orleans' and he showed his mentoring abilities when promoting the career of Will Porter. Great name, great musician.