In Dave Alvin's wonderful song, 'Border Radio' (sure to feature here next year) there are some lines which have always intrigued me:
'This song comes from 1962 dedicated to a man who's gone
50,000 watts out of Mexico
This is the Border Radio
This is the Border Radio'
What was that song from 1962?
What was the old song they used to know?
A song able to summon the life that was.
The life that was lost.
The life that haunts the life lived now.
It whispers of broken promises up and down the Rio Grande.
One day married. Next day free.
Except you're never really free.
How could you be?
An old adobe house where you leave the past behind.
Except (and everyone knows this in their heart of hearts) you can never truly leave the past behind.
The past shadows your every step.
Another set of footprints in the sand.
The song running through your head night after night from 1962?
Of course, The Drifters with 'Mexican Divorce'
They say it takes a village to raise a child – to cherish, to nurture well being and growth.
Well, it took a creative village – a constellation of craft and talent to produce the hypnotic aching majesty of, 'Mexican Divorce'.
Let's begin with the songwriting team.
The Composer was Burt Bacharach – and for Mr Bacharach I think we can all agree that only the term Composer will do.
Embed from Getty Images
What Bacharach brought to the popular song was immense slegance and sophistication in the conception and construction of melodies, instrumental colour and arrangements.
A Bacharach song has a jewelled Faberge radiance that seduces and dazzles the listener.
A spell is cast, especially when sung by a singer of taste and discretion, that lingers on and on in the imagination.
Bacharach's genius was to cast and recast that spell adapted to the particular talents of the artist he was working with.
Of course, this wizardry would attain its apogee in the breathtaking series of sides he cut with Dionne Warwick.
For, 'Mexican Divorce' Burt's conjured a melody that takes you gently by the hand as it unfolds its tale of longing, loss and painful regret.
The lyricist partner for Burt here was Bob Hilliard a music industry veteran who had already had notable successes on Broadway, in Hollywood, and on the Pop Charts.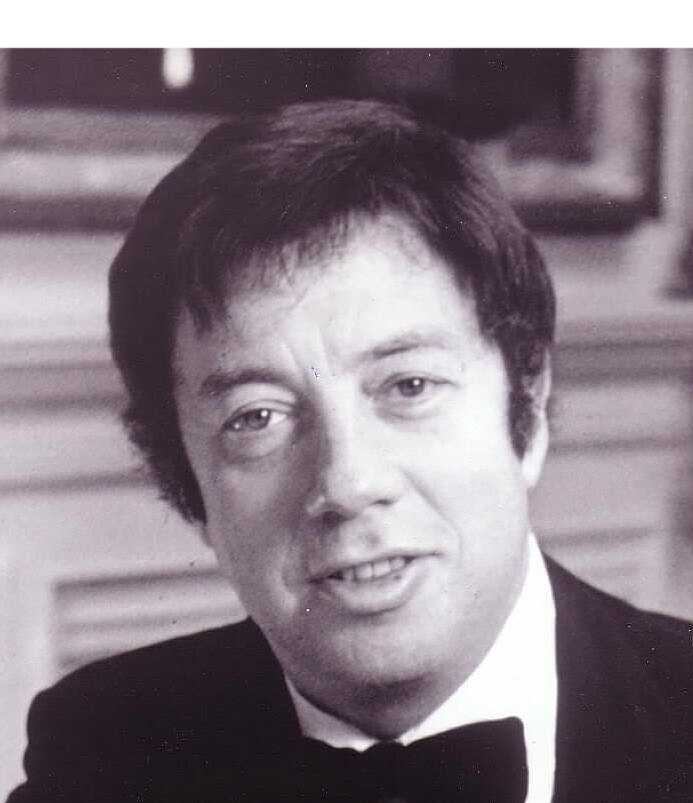 We all know Bob Hilliard songs – think; 'In the Wee Small Hours of the Morning', 'Our Day Will Come' and, 'Tower of Strength' just for starters.
With, 'Mexican Divorce' there's a lovely flow and economy of words which tells a heartbreaking tale that all of us can recognise the truth of.
We know that finding love can take so long. So long.
Alas, we also know that though walking away from love must be wrong and a Sin we do it over and over again.
Millions of footprints in the sand headed for the Broken Promise Land.
There's no house so dark as one where the light has been turned off by a lover who doesn't want to live there anymore.
And, sometimes, all you can do, though you know it's fruitless, is to beg, beg in between tears:
'..My love I beg – please, oh, please, don't go!'
Carrying off the lead vocal duties with deep died melancholia was the tragic figure of Rudy Lewis (that's Rudy on the right below)
Embed from Getty Images
Rudy had the gift of bringing life and drama to a song so that it stays etched in the memory.
Supporting him with characteristic subtlety and sureness of tone were his colleagues in the 1962, post Ben E King, version of The Drifters.
Giving the song an extra layer of poignant theatricality were a quartet of extravagantly talented session singers.
Leading these singers was Cissy Houston who brought tempered Gospel fervour and warmth to every record she ever sang on. She's pictured below with The Sweet Inspirations.
Embed from Getty Images
And, Boy Howdy, did Cissy sing on some great records!
With Elvis Presley, with Aretha Franklin, with Otis Redding – with Van Morrison among many, many, others.
Around Cissy circled her nieces Dee Dee and Dionne Warwick whose crystalline tones gave the song a shimmering aura.
Embed from Getty Images
Dee Dee was a superb back up singer as fine lead singer as singles like, 'We're Doing Fine', 'I Want to Be with You' and, 'I'm Gonna Make You Love Me' attest.
But it was the younger sister, Dionne, who caught the ear of Burt Bacharach. He recognised that her voice had an airy pellucid quality which would make her perfect for a new batch of songs incubating in his imagination.
Embed from Getty Images
During the session for, 'Mexican Divorce' Burt asked Dionne if she would like to sing some demos for him.
And, the rest, as they say, is History!
Providing the arrangement ( no doubt head to head with Burt) and conducting the strings was Claus Ogerman.
Claus was a deeply schooled Jazzman who had found a niche for himself at Verve records working with major artists like Bill Evans, Antonio Carlos Jobim and Wes Montgomery.
On the Pop front he arranged, Leslie Gore's 'Its My Party', 'Cry To Me' for Solomon Burke and 'Don't Play That Song' for ex Drifter Ben E King.
Manning the Desk were the legendary duo of Jerry Leiber and Mike Stoller who always wanted to make sure a great song became a great Record.
Bacharach, Ogerman and Leiber & Stoller all loved the Cuban and Latin musical accents rife in New York City Dancehalls and on the airwaves.
Together they gave, 'Mexican Divorce' a flavour of the exotic.
Mexico is different and the song reflected that.
Scroll forward a decade or so and much nearer Mexico Ry Cooder brought his own unerring instinct for finding the heart of a song to, 'Mexican Divorce'.
Ry and his superb Band take the song at a languorous tempo like a lonely sleepwalker on a hot night finding his way back to the house where he was once happy.
Plas Johnson plays the all hope is fading heart rending Sax.
Embed from Getty Images
Jim Keltner, always the first call on the West Coast, plays the gorgeous sashaying drum part.
Embed from Getty Images
Bobby King adds a sad sweetness with his harmony vocals.
And Ry Cooder?
Embed from Getty Images
Ry plays the guitar and the mandolin with a riveting tenderness reminiscent of the great Mississippi John Hurt.
And sings like a man who is at the end of his rope.
The end of his rope.
For now, of course, there's no welcoming light in any window.
Empty darkness all around.
Empty hangers twisting in the wardrobe.
Dust settling on the doors.
The road to Mexico unwinds.
Down below El Paso.
Across the borderline.
Where identities and statuses change.
One day married.
Next day free.
Broken hearts.
Broken hearts.