'In the social production of their life, men enter into definite relations that are indispensable and independent of their will … It is not the consciousness of men that determines their being, but, on the contrary, their social being that determines their consciousness.'
(Karl Marx)
'Those who best know human nature will acknowledge what strength light hearted nonsense gives to a hard working man.'
(Coleridge)
'So Fred said, 'Let's have a cuppa tea
And we said, 'Right – oh'
(Myles Rudge/Ted Dicks)
There have been innumerable ethnographic, sociological, psychological, political, historical and even psycho-geographic studies describing the nature and peculiarities of the English working man.
Some of these have even been readable by people not chained and bound in the salt mines of academia.
I plead guilty to having a few feet of shelf space dedicated to the subject myself.
However, I would advise anyone looking to gain an acute insight into the character and mores of said working man to look no further than Bernard Cribbins classic, forensically brilliant examination of the subject in his 1962 recording, 'Right Said Fred'.
'Right Said Fred' belongs to that now rare and frequently derided genre – the comedy record. Fair enough – most comedy records are only funny in the deluded imaginations of their creators and even those that are mildly amusing barely warrant a single repetition let alone an honoured place on the Immortal Jukebox.
Right Said Fred is the exception that proves the rule.
This song, written by Myles Rudge and Ted Dicks and performed with perfect comic panache by Bernard Cribbins is laugh out loud hilarious and has me smiling and laughing every time even though I must have heard it a hundred times or more over the last 50 years.
It is also the kind of song that makes you feel good about your fellow man – who turns out to be just as clueless as you. It is a song that makes you glad to be alive.
Context: English life and working practices in the pre Beatles era were openly structured around universally recognised, if not universally accepted, class and status divisions.
Everyone knew their place even if they detested the whole system and were actively planning to subvert it.
Most people, especially blue collar workers, didn't think too much about how the system came into being – instead they wanted to play the system for their own advantage, to win small battles every day and put one over the bastards who would grind you down if you gave them half a chance.
Here's the situation out of which the chaos and comedy of good intentions gone awry proceeds. Three workmen; Fred (the Foreman), Charlie (the Charge Hand) and our unnamed narrator arrive at a house to move a large piece of furniture, which though never formally identified, is probably a piano.
This is an awkward, beligerantly heavy thing that will test the limits of their strength, their willpower, their know – how, their patience and their camaraderie. And, the structural integrity of the house itself.
Ted Dicks provides an easy to whistle, all-together now, nudge-nudge, springy music hall melody set to an ironically bouyant rhythm.
Sound effects – heaving labour, creaking stairs, boinging springs and collapsing walls and ceilings were furnished by the record's producer, George Martin.
Embed from Getty Images
in his pre – Beatles incarnation as the boss of Parlophone Records and a comedy specialist already having logged hits with Peter Ustinov, Peter Sellers, Rolf Harris and Charlie Drake.
Myles Rudge, the lyricist, provides a narrative that is economical and full of clever, acute comic details using a propulsive, instantly memorable rhyme scheme which in concert with his partner's musical hooks virtually guarantees the song will lodge deep in your brain.
The song is then delivered by Bernard Cribbins, a wonderfully droll comic actor rather than a singer, as a shaggy – dog story using alternate tones of baffled irritation and relaxed nonchalance.
Embed from Getty Images
As each verse progresses Cribbins in virtuoso style subtly ups the tempo and rhythmic attack to mirror the enfolding disaster. Let the mayhem begin!
Obviously, they begin by trying to lift it but, despite Fred and our narrator, one on each end, striving might and main together they, 'couldn't even lift it'. Oh dear, they could be in for a long day here!
So, planning, strategy, and tactics will be required – and you can't begin to address such weighty matters without the essential fortification of English life, the elixir that punctuates all activity and transforms the perception of all situations – a cup of tea!
One of the first things you learn when joining any group of working men is that the tea-break is a sacred rite and not to be trifled with on any account.
In an increasingly atomised society drinking tea remains one of the only pursuits shared by virtually the whole population. Something like 100 million cups of tea are downed by the English every single day of the year!
Fred, restored by his first cup of tea, decides that reinforcements are required – so Charge Hand Charlie is called up from,'the floor below' and noisily ascends to join his fellow workers.
However, Charlie's presence and further straining, heaving and of course complaining prove of no avail. They were getting nowhere. Only one thing for it – another cup of tea!
Charlie, refreshed, has a think (always a dangerous thing) and suggests that all the handles need to be removed and moreover, in an inspired phrase, 'the things what held the candles'. Sadly it did no good.
Our narrator sagely reflects that, 'he never thought it would'. The English working man has always expected that the best laid plans of his supposed superiors will inevitably end in dismal failure even as he carries out these plans with shrugged shoulders.
The 'I told you so' or, 'There's a surprise' is generally uttered only under the breath or mimed to their mates via a barely raised eyebrow.
They proceed to take the feet and even the seat off. That should have got them somewhere but no it did not! Time for another cup of tea. Energised, Fred realises that if they are going to shift the, 'so – and – so' they will have to take a door off.
They succeed with this despite the bad twinges they experience taking off the hinges (having a bad back is virtually a badge of honour for the English working man). Sadly, this too got them nowhere and so they down another cup of tea.
Fred is now begining to get exasperated and declares with warlike intent, 'that there wall is gonna have to go'! But, even with it all down they were no further forward. They retreat and have another cup of tea.
At this point Charlie has another think and in a seemingly inspired brainwave opines that he has got a sort of feeling that if only they could remove the ceiling it would only be a matter of using a rope or two and they could solve all their problems and, 'drop the blighter through!'.
Fred, and he will come to bitterly regret this, agrees to Charlie's madcap plan with electric enthusiasm.
Before you can draw breath Fred equipped with a crowbar is climbing up a ladder and laying into the ceiling with many a mighty blow!
Oh dear, Oh dear, Oh dear. Inevitably, a half of ton of rubble falls on top of Charlie's unprotected dome.
What state Fred is then in and what his hopes for recovery are we never learn.
Charlie and our narrator decide the piano will remain unmoved and, pausing only for another cup of tea, they go home.
As they saunter homeward our narrator wryly notes that Fred has a tendency to be hasty and that you, 'never get nowhere if you are too hasty'. The piano will just have to be left amidst the dust and rubble on the landing.
No doubt the whole saga will make for a lengthy anecdote down the pub where mugs of tea will be replaced by pints of beer.
Cheers!
(Warning and Disclaimer: Fred and his crew flagrantly breach many health and safety regulations during the course of the song. DO NOT try to follow their example at home!).
Scorecard:
Pianos moved: 0
Doors removed: 1
Walls removed: 1
Ceilings destroyed: 1
Serious injuries: 1
Houses trashed: 1
Cups of tea drunk: 6
Notes and Comments:
'Right Said Fred' reached No 10 in the UK charts in July 1962. It followed a previous hit, 'Hole In The Ground' also written by Rudge and Dicks which had gone one place higher in February of the same year.
The latter song again mined the seam of chippy working class humour: detailing the confrontation between a hole-digging workman and a snooty bowler-hatted official who observed that, 'you are digging it round and it ought to be square'.
The workman after taking a drag on his cigarette replied that his hole was fine and he just couldn't bear to dig it elsewhere. The song concludes with the workman noting with quiet satisfaction that the hole is now gone; the ground is smooth and beneath it is the bloke in the bowler hat!
The whole story is brilliantly told by Bernard Cribbins in well under two minutes.
Noel Coward, a connoisseur if there ever was one of the comic song, chose,'Hole In The Ground' as one of his 'Desert Island Discs'. It has also been suggested that the Count Basie Band heard the song when touring the UK and became great fans.
Rudge and Dicks:
Myles Rudge (1926 – 2007) was an all purpose post-war entertainment professional having worked as an actor and scriptwriter for radio and TV. He had a particularly productive working relationship with Kenneth Williams.
His only other hit song with Dicks was the children's song, 'A Windmill In Old Amsterdam' which is not recommended for listening by anyone over the age of 5.
Ted Dicks (1928 – 2012) had an art school and theatre background. In addition to his work with Rudge he wrote film and TV theme songs. The most notable of these was for the cult children's TV series, 'Catweazle' – another beloved baby boomer classic!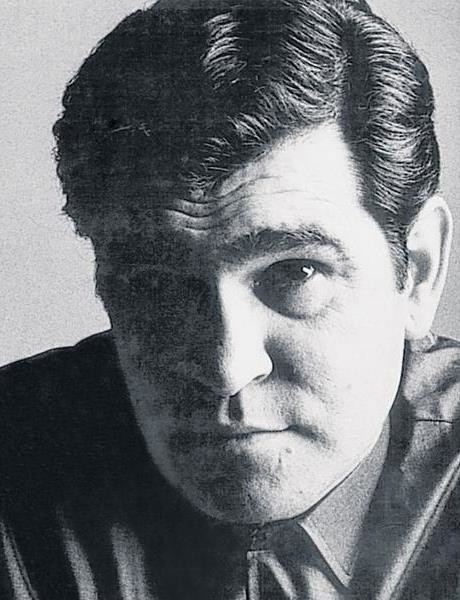 Bernard Cribbins has now attained the BAFTA clutching status of,'national treasure' in British life.
On TV he has appeared in everything from, 'Dr Who' to, 'The Wombles' and, 'Jackanory'.
On film apart from three of the Carry On series he has appeared in two classic comedies with Peter Sellers, 'Two Way Stretch' and, 'The Wrong Arm Of The Law'.
He also had a key role as Perks the railway station assistant in Lionel Jeffries' family film masterpiece, 'The Railway Children'.
His name in any list of credits is a very welcome sign and a virtual guarantee of pleasure.