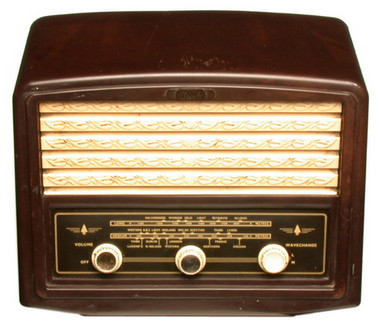 Let the memories cascade!
Aldermaston, CND, BBC, TV Westerns, Sputnik, Burgess and Maclean,
Never Had It So Good, Teddy Boys! Hula Hoops, Derek Bentley, Oh Boy!
Embed from Getty Images
*
Jack Good, Michael Miles, Take Your Pick (You did say yes, didn't you?)
The Goons, Who is the third man? The Sky At Night, Poodle socks,
Much Binding, Brains Tust, Tom Finney, Keep Off The Bomb Site!
David Attenborough, Brighton Rock, Don Cockell, Kenneth Horne, Llandow,
Mortimer Wheeler, The Great Fog! Polio, Jackie Milburn, Rock around the clock.
Lynmouth Flood, Wealdstone Railway Crash, Four Minute Mile, Hydrogen Bomb!
Ducks Arse! Hilary and Tenzing, Coronation, Nuclear Power, Dennis Compton,
England's Won The Ashes! Tommy Farr, Magic Magyars, Rachman,
Riots in Nottingham Hill! Naked into the Conference Chamber, Mau Mau,
Malaya, Get Some In! ITV, Boom goes Bikini! Fanny Cradock, Jimmy Clitheroe,
Skylon, Films about the War, Morris Mini Minor, Tommy Cooper, Push and Run,
Festival of Britain, 'He had a good war', Victor and Hotspur and Hornet, The Mekon,
Gilbert Harding, Gilbert Ryle, Bertrand Russell, Tommy Steele, Skiffle, Sidney Miles,
It's Trad Dad! Humphrey Lyttleton, Ken Colyer, 100 Club, Crane River Boys,
Lonnie Donnegan! Buster Crabbe, Angela Mortimer, Derek Ibbotson, Devon Loch!
Fred Trueman, Life With The Lyons, Take It From Here, Juke Box Jury, Busby Babes,
Hancock's Half-Hour! Whicker discovers the world! Under Milk Wood, Raymond Williams,
Pinky and Perky! Evening All, Cross at the Zebra, Klaus Fuchs, Laker takes all ten!
Six-Five Special coming right at you! Eamon's got the big red book! Munich crash,
VHF, Quatermass, Muir and Norden, Galton and Simpson, Kitchen Sink!
Waiting For Godot, Cliff Michelmore, Coffee Bars, Don't Look Back In Anger,
Pillar Box War, Gunnister Man, Clyde win the cup! Stratocruiser crash, Eddie Thomas,
Cumbernauld, Auchengeich, Hibs Famous Five! Listen With Mother, Under Milk Wood,
Silverstone, The Archers, Korea, The Turing Test, Narnia comes alive! Corgi Cars,
Gormenghast, Dennis the Menace, 'It's an X!', Easington, Randy Turpin,
Billy Budd, Study for your Os and As and you'll get on, Pevsner's Guides,
Watch out for the Triffids! Princess Victoria sinks, 10 Rillington Place, James Bond!
Matthews and Mortensen, Gordon wins at last! Piltdown Man's a fake,
Down With Skool! Ton Up Boys! Here come the Teenagers!
Maidie and Murray, Terry Thomas, Philosophical Investigations, Omo and Daz,
Let's all look back at The Good Old Days! Now we can read Linear B!
Fings Aint What They Used To Be! Royal Court, Chiz, Diana Dors, Cliff Morgan,
Ash On A Young Man's Sleeve, Aneurin Bevan, Empire Games,
No more rationing! Who do you think you are – Stirling Moss?
That's all from Tonight for tonight – until tomorrow night goodnight!